8 tags
"But it was only a fantasy The wall was too high, as you can see no matter how he tried, he could not break free and the worms ate into his brain."
3 tags
6 tags
When my boss asked me about my driving record for my new job and I replied "its clean," I had to stop myself from finishing that sentence with "…like my conscience." Yeah, because I don't already feel enough like Travis Bickle, I have to go and fuckin' quote him in real-life situations…
6 tags
18 tags
1 tag
5 tags
7 tags
trkshdlght: There's probably nothing more embarrassing than blasting Kid Rock in your car with the windows down while giving passersby judging looks.  I can relate to this… unfortunately.
6 tags
jackielovesugly: I sometimes get sad when I listen to Eyedea. Why did someone so talented have to be taken away? Idk man, but something I'll never get to see is him live, and that's heartbreaking to say the least. I can completely relate to this. I never got to see him live either.
4 tags
"People say they love a lot of things, but they really don't. It's just a word..."
– Bob Dylan, "Rolling Stone", September 2012
8 tags
"Take care of those you call your own, and keep...
Today I came to a realization: with the departure of my ex-roommate (who, after not speaking to me since she moved out, actually removed me from her FB friends' list last week), I now have no ties to any of the so called "friends" I had in high school. Strangely enough, this may be a good thing; in hindsight, most of them were losers. Let this be a lesson to you all out there:...
1 tag
11 tags
1 tag
"It's a fierce heavy feeling, thinking something is expected of you but you..."
– Bob Dylan
SUPASTITION: Supastition Announces Two Upcoming... →
supastition: Here are a few upcoming releases that I am proud to present to the world this year. Each of these will feature one producer which is different from anything I've done before. Here's a quick breakdown of each project and the tentative release date. ____________________ Supastition… My reaction…. http://www.youtube.com/watch?v=FJbmB9k2Y88
14 tags
New Music: "Revenge of the Boom Bap" →
This is the third song released from my upcoming album, "Self Portrait." Honestly, I wanted people to hear this particular song when they listened to the album, but things don't always work out the way you want them to. It originally debuted on a mixtape, "Studio Leaks & Nathan Crossley Present: The People's Champs Vol. 2." But even before its debut, the...
Listen
I'm working on setting up my own website, with my own domain name. It'll have all the links to my music, and I'll be adding other stuff, like videos. So be on the lookout.. www.mcheadcase.com coming soon….
Listen
I used to complain about being underestimated and slept on by the NC Hip-Hop scene; it left me incredibly bitter. But I came to the realization that I am partly to blame for that, because I don't put myself out there as much as I could. Well, as I continue to record my solo album as well as the MADAM collab album with Adam Rottin, I hope to change that this year.
Headcase's Top 15 albums of 2012
I was originally writing a whole big article for a website but I haven't had the chance to finish it. So fuck it, here's the list anyway. [[MORE]] 15. Masta Ace and MF Doom - MA DOOM: Son of Yyvone 14. Big K.R.I.T. - 4Eva n a Day 13. Big Boi - Vicious Lies and Dangerous Rumors 12. John Mayer - Born and Raised 11. Large Professor - Professor @ Large 10. Frank Ocean - Channel Orange 9....
For those who haven't heard it yet…...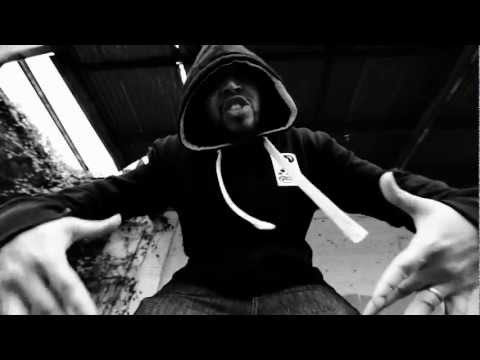 2 tags
Dope new joint from Kese Soprano. Be on the...
The Saga of "Self Portrait"
Okay, so let's talk about why I still don't have an album out. [[MORE]]Those who know me already know that I've been working on an album for quite some time now. The earliest I've been putting it together was 2006. Back then, the album had a different title: "The Blue Moon Project". The title was a reference to the idiom 'once in a blue moon,'...
Breaking it Down: "Write Where it Hurts"
Defining the meaning of rap lyrics seem to be the in thing these days. From Jay-Z's best-selling memoir "Decoded" to the popular website RapGenius.com, explaining the meaning behind the rhymes is what people like to do nowadays, I guess. As an emcee, I think its beneficial to break down my own songs. And so I've decided to start a new segment here on my tumblr titled Break...
supastition: Dear Rapper, Abandon These 8... →
Saw the homey supastition post this, and it's a pretty insightful read. Check it out: Problem #1: Setting release dates too far in advance So many things lead to the date never sticking anyway. The artwork's late. The guest artist you were counting on didn't mail in his verse. Your paycheck's short and mastering can't be completed on time. Whatever the case, the misfire…
For all the versions I've recorded of this,...
"People say they love a lot of things, but they really don't. It's just a word..."
– Bob Dylan, "Rolling Stone", September 2012
Check out Pharoah Salaam's "Headphone Ninja Music... →
Fayetteville NC was the city I grew up in. My family moved there when I was 2, and I spent my entire childhood there. We moved to a smaller town when I was in high school, but I continue to spend my time there. Today, I consider it to be my true home.  Therefor, I love to hear dope emcees from there. J. Cole obviously comes to mind when you mention Fayetteville, but he's certainly not the...
supastition: Bandcamp →
For those who don't know, Supastition (aka Kam Moye) is one of my all-time favorite emcees, and a personal influence. Easily the best emcee to ever come from my home state of North Carolina, Supa has been putting it down since he came out the gate. And now, all of his official projects have been put on Bandcamp! If you like dope original Hip-Hop, then you're gonna love Supa.  ...
Am I dissing other white rappers just to start a...
At the recent live shows of mine, I've been performing a song off my debut album. The song, titled "Living Proof", is really my Hip-Hop anthem, where I speak on some of the issues in the music and culture. The first verse discusses how the music can be a helping hand for those in need; the second verse addresses the stupid "mainstream vs underground" debate that...